On 16 March, pianist Andrejs Osokins will launch his new concert programme "Osokins – to Liszt", which will continue until the end of the year in various venues across Latvia. Alongside the concert programme, a new fundraising campaign for Ukraine has been announced.
The concert programme "Osokins – to Liszt" is a tribute to one of the most important piano composers and virtuosos of the 19th century – Franz Liszt – his creative work, personality, and life. Liszt – virtuoso, lover, philosopher, monk, priest, thinker, romantic and tragic hero – these are just some of the aspects of his personality that characterise the great composer's complicated life of and permeate his music.
Like Liszt's life, which began in Hungary but took him to countless places in Europe, his work is interwoven by the theme of wandering, which is also one of the cornerstones of Andrejs Osokins concert programme. The pianist believes that the diversity of Liszt's life resonates strongly with our times, when everything in the world is changing rapidly and everyone must be able to adapt to these changes.
The new concert programme will also feature Liszt's Petrarch Sonnet No. 104 from the cycle "Years of Wandering".
Currently, ten concerts of the "Osokins – to Liszt" concert programme have been announced:
In cooperation with the Embassy of Ukraine in Latvia and the charity fund Ziedot.lv, a new fundraising campaign initiated by Andrejs Osokins, "Strength Dose for Victory!", has been launched, during which people are invited to donate for the purchase of universal meal kits, which will be delivered to Ukrainian soldiers at the front in cooperation with the Confederation of Ukrainian Societies "Viche". Andrejs Osokins has launched the campaign in preparation for his new concert tour, because it is important for him as a musician not only to inspire the audience with excellent compositions and convey a message of peace, unity and hope, but also to encourage everyone to continue helping Ukraine.
"The brutal war in Ukraine is now a year old, which seems absolutely unbelievable. Our support gives Ukrainians not only much-needed resources to continue their fight against evil, but also inspiration and reassurance that they are not alone in this madness. That is why it is extremely important to continue helping Ukraine and its army, because it is this army that is the main force saving Europe and Latvia from the threats and darkness that Putin's Russian troops are bringing to the whole world. Together we can bring the victory of light closer and thus the peaceful future of Latvia," says Andrejs Osokins on why he continues to carry out various support actions for Ukraine.
In the campaign "Strength dose for Victory!", funds are raised for meal kits, which include a complete meal, a bag of reagent that heats up in response to 50 ml of cold water and makes it possible to heat up this meal in frontline conditions without electricity or fire, as well as chocolate and muesli bars, a nut and raisin mix, a portion of oatmeal, bread, candy, tea, coffee, chocolate drink, antibacterial and plain napkins, and a spoon.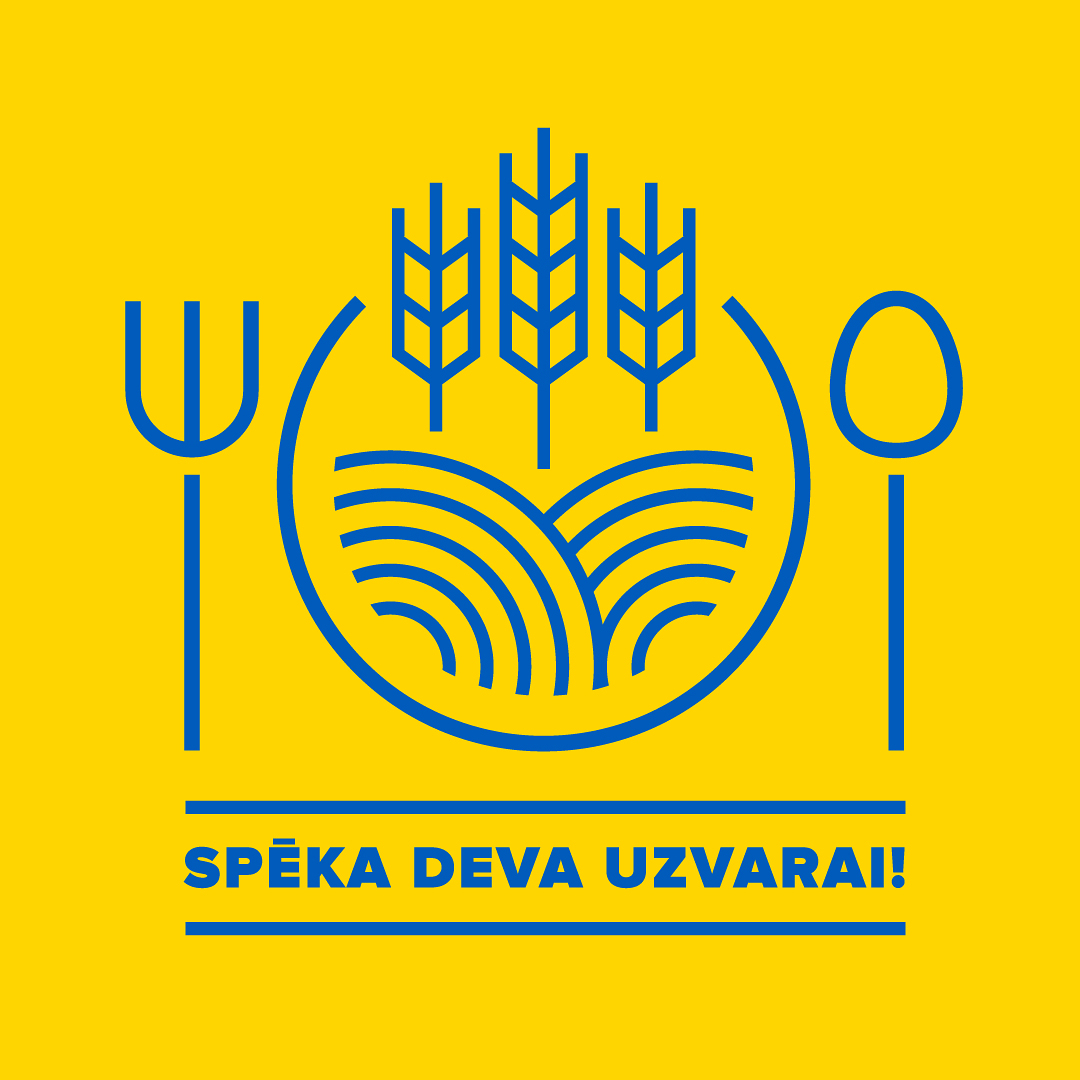 This campaign is a continuation of the "Hot Meals for Ukrainian Soldiers at the Front" campaign launched by Andrejs Osokins on Ziedot.lv last October, which is still ongoing and has already raised more than EUR 100 000, enabling 20 000 hot meal kits to be delivered to the front in Ukraine.