The way we experience, perceive and admire music is very personal and also differs based on which is the viewpoint we look at it all. Latvian photographer Uldis Siliņš, with whom we've had an interview while he was on his way to Glastonbury'22, now offers us his story of a year in music and shares impressions as well as photos from the highlights of 2022 - Glastonbury Festival, Brainstorm show and cosy Laba Daba Festival in Latvia.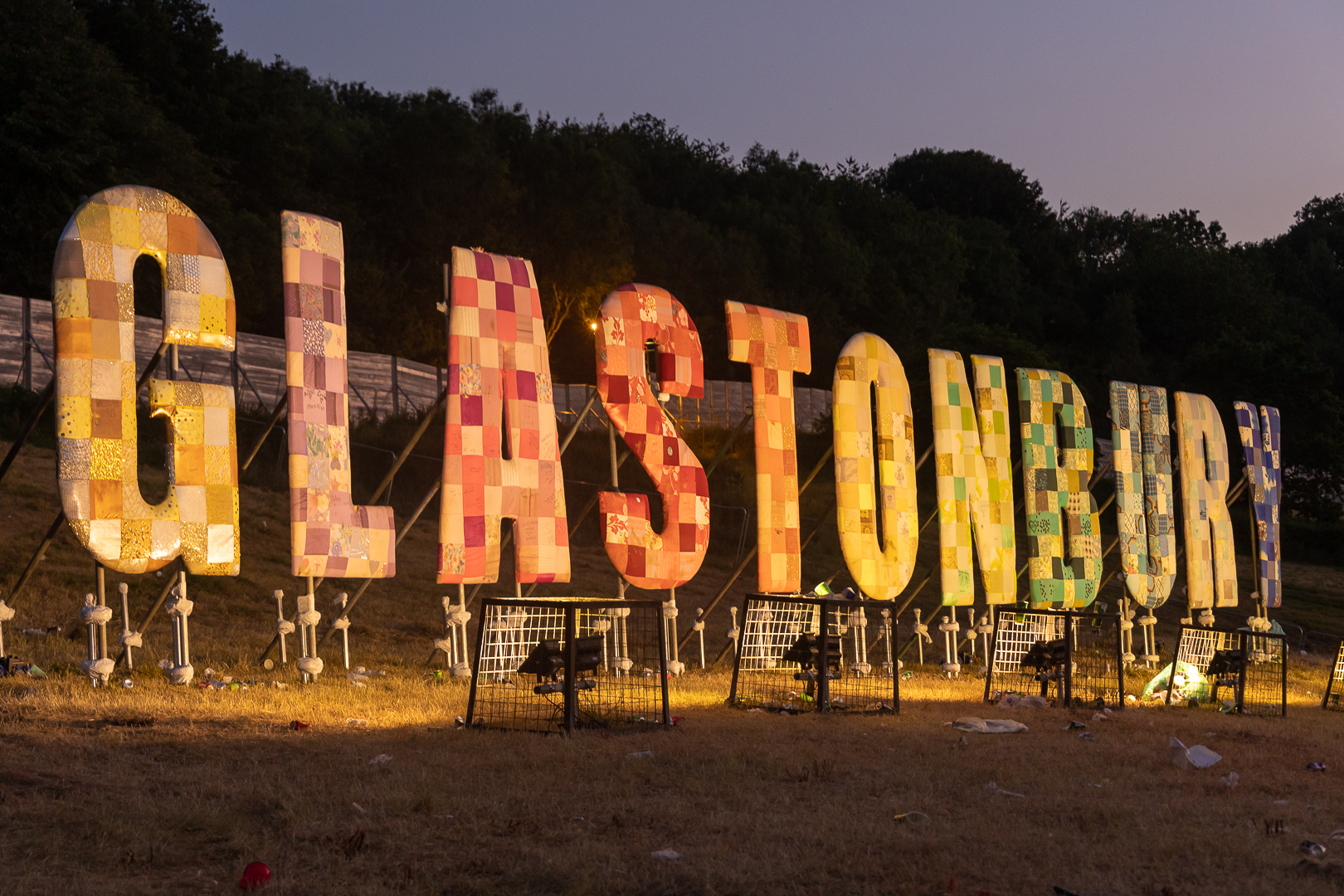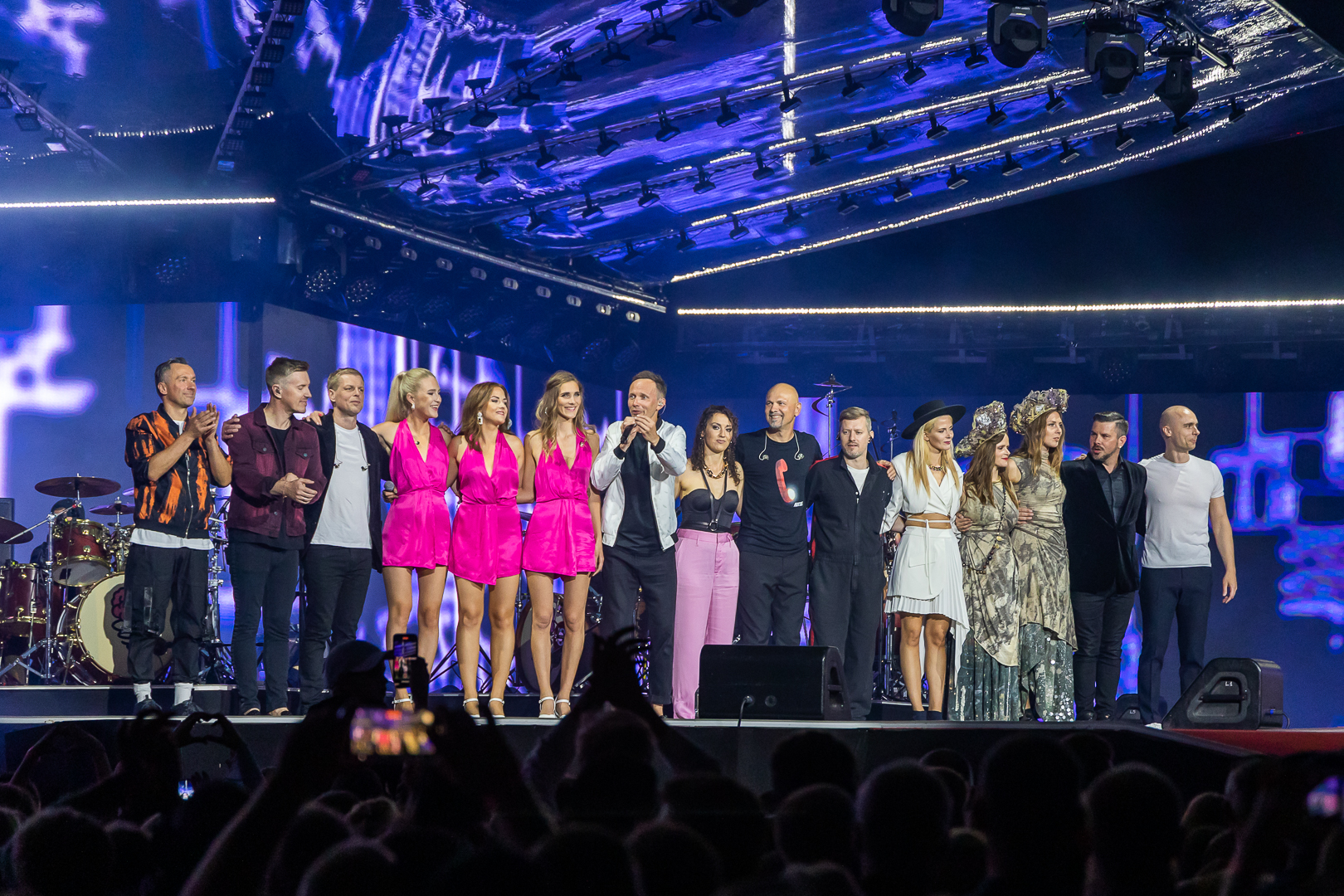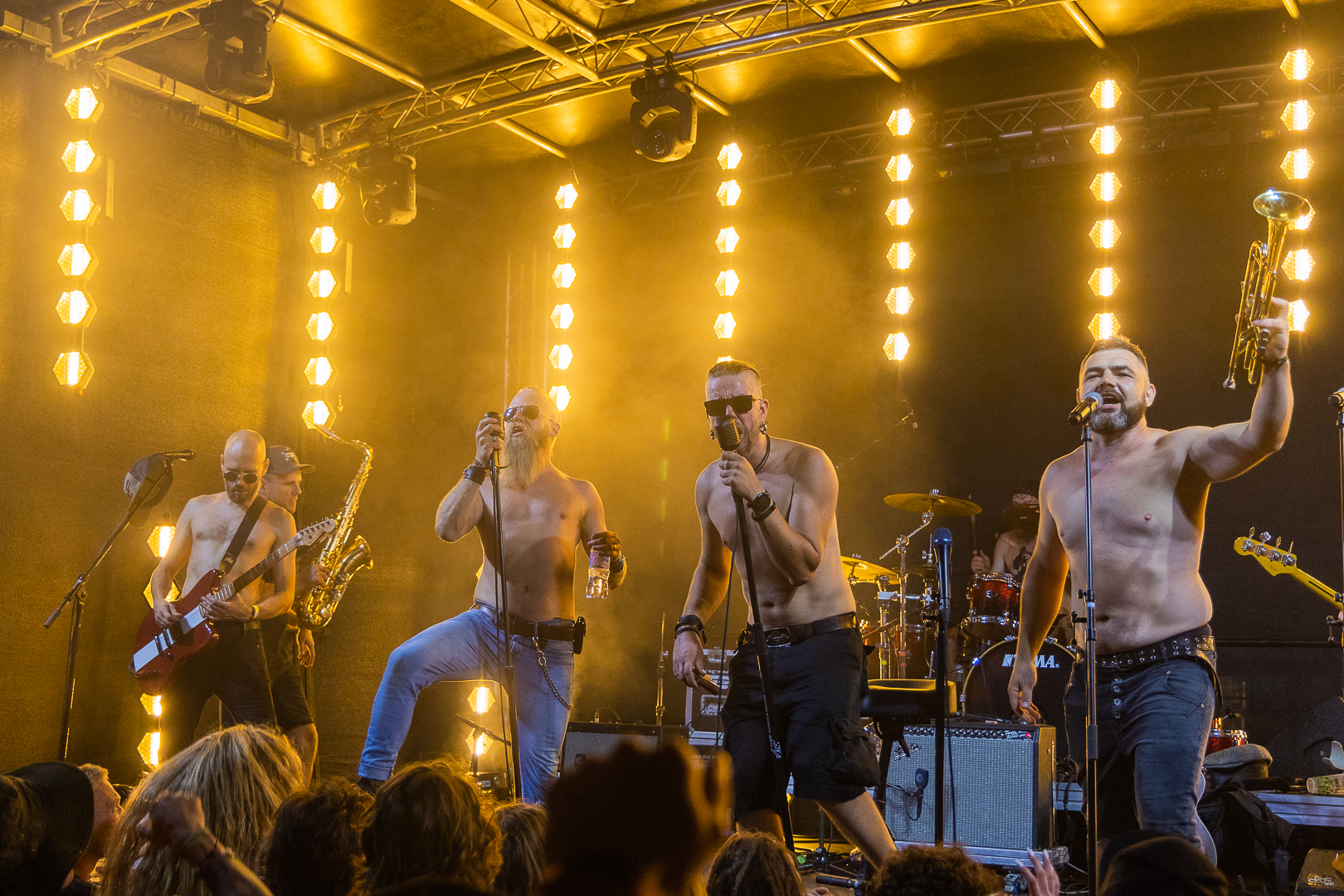 Here's what Uldis has to say about 2022 through eyes of a photographer and music lover:
The first few months of each year have always been the time when we all together and each of us stop for a moment and slow down. We remember, we evaluate, we transform our minds. A year that has been lived through, what was it like? What do we expect from this year? What have we taken from last year?
Each of these questions has its own answers, its own stories, and its own evaluation. I have them of my own. My opportunity is not only to tell about the experience, but also to show it in photos. This time as well. I can only tell and display my feelings of 2022 by reviewing the photos I took last year. I can only try to convey some of my feelings to you.
The year has passed in a war sign. When the year 2021 ended, we wished it to each other and believed that the next 2022, well, it would be better. There was that bright feeling that the world would open up at the end of the Covid time, that there would be some music, concerts, events again. And then - just war.
And yet. Maybe historians will tell me the opposite, but I think there's always been a war or many of them somewhere in this world. However, one thing is when it happens somewhere far far away, behind the seas, behind the mountains, we feel quite differently when it happens right next to us. Still, even in such reality, the world of music did not stop, and that is right.
Undoubtedly, the highest level of music events has been held with us in Latvia for a long time already and one can only admire the determination and abilities of the organizers of these events. A music event is no longer just about artists on stage, it is also sound, lights, stage constructions, logistics, finally the listener with his wallet as a main appraiser. However, it wouldn't be right to fall into complacency and to present everything that happens to us, in our land, as the best. Absolutely most of the visitors to our events in our country do not travel to other countries and do not see what is happening there, what events are being held elsewhere. Music events are not offered as live broadcasts, and concert recordings are exceptions rather than regularities. That's why I'm here with my vision through the camera and my understanding of music events. Just my opinion.
After a 2-year Covid-break, the Glastonbury Festival reopened to the world. It's been 5 years since I was first in Glastonbury in 2017. Time flies. I had no idea then that I would visit it again, because it is not just Glasto that hosts the highest-quality festivals.
The 2022 Glastonbury Festival story should be told in 3 parts. First of all about the festival itself, the place, its social life, partying, the sense of freedom of people, because the festival itself, it is all about Freedom. Then for the music at the festival and then as part of that music - Sir Paul McCartney. Not this time. This time it was Sir Paul McCartney's performance that in my assessment was Glastonbury's '22 major event. An epic concert, mind-blowing guests on stage with Sir Paul McCartney. So there's a separate story about this concert, a separate photo report.
There might also be a separate story about this photo report. Actually, I could tell a lot and for a long time to our photographers and event managers about how the work of photographers at the Glastonbury Festival has been organized. And also about how the photo report of Sir Paul McCartney's concert was made.
It's been 9 months now since this epic Sir Paul McCartney concert at Glastonbury Festival '22 happened. The more time passes, the more I suspect that nothing changes at the sensory level. Is there a Beetles song on a radio station, or if I need to review or read some articles about Glastonbury, it is popping up repeatedly. So I remember these more than 3 hours at the festival's main stage, the Pyramid. I will not quote all the epithets that were and still are in the English media about this performance, one thing will suffice: "all-time ever".
And then there is the question: but where are the Latvian music writers and knowledgeable journalists? Why do we have complete silence about such musical events that will be remembered and talked about for decades to come? Because there are no Latvians in Glastonbury for how many years now? Let me remind you that so far at the Glastonbury festivals in different years, only the Brainstorm and the Dagamba have played, that's all... Of course, there are many different reasons why we are not there, first of all because we are not and cannot be English, but mainly because there is no one to be sent. The quality of our musicians simply does not match the level of such events and we unfortunately prefer to tell ourselves that everything is awesome and cool and nobody needs anything more. There are various shows like E-factor, E-visions, where those who have reached so far are already presented as a one step before becoming stars of the world. Unfortunately, none of this goes beyond the borders of Latvia, and every time there is any comparison with the performers of other countries, there is once again another disappointment and how that this time the World did not understand us, but for next time we will show them the real art.
Let us go back to Sir Paul McCartney's concert. A few facts. On the day of the concert, he was 80 years and 1 week old. Concert duration - 3 hours and some more minutes. Of course, he didn't run on stage like Billie Eilish did the day before, but he didn't sit there either, but if he did, he would sit at the piano. In the depths of the Internet with difficulty, but there is a chance to find the full recording of this concert for private use, for true music lovers I recommend it to do so.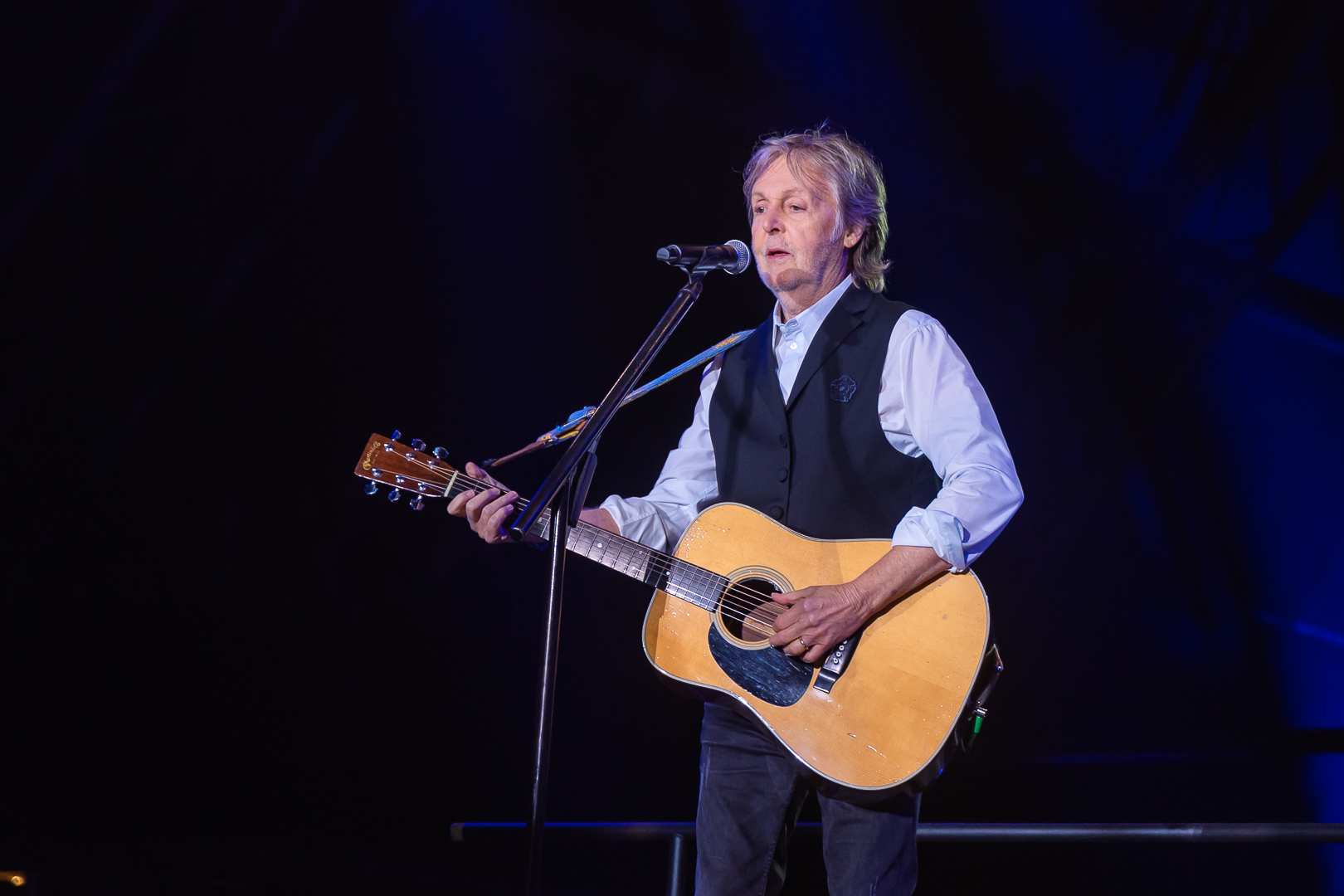 Usually, concerts have different up's and downs, more active parts, more calm ones. This time, it was all too simple - as Sir Paul McCartney came out on stage, waved his hand at everyone, saying nothing, like good afternoon, nor good evening... and started right away with Can't Buy Me Love, lifting everyone above ground...
As he raised us above the ground, we landed back only after the aforementioned more than 3 hours. A 3-hour flight around the Beatles world in today's reality. The special moments were I've Got a Feeling, a joint singing with John Lennon almost like online... (the recording of this song is freely available on the BBC Music Channel). As Sir Paul McCartney simply introduced his stage guests - I invited my friends, and then thanked them for agreeing to come. The British people standing next to me almost fainted after these guests were announced and come on stage.
One by one, Dave Grohl and Bruce Springsteen came on stage. At first he played with every guest in duo, so that in the end everyone would come together in a mind-blowing total choir of megastars. Sir Paul McCartney, Dave Grohl, Bruce Springsteen, all on the same stage. And of course, at the end of the concert Hey Jude, in a united choir just like our Song festival.
This concert will go in the history books of rock music. We will talk about it and tell our kids about it.
When, shortly before I went to Glastonbury, I told my friends about my plans for the next few weeks, I somehow told them as a joke that once in my life a living Beatle has to be seen. One of them replied me saying that I was talking like about seeing Paris now... Now I can tell you, I have not seen Paris, nor am I eager to, if the world once gave me this opportunity, to see the Beatle and his concert like this.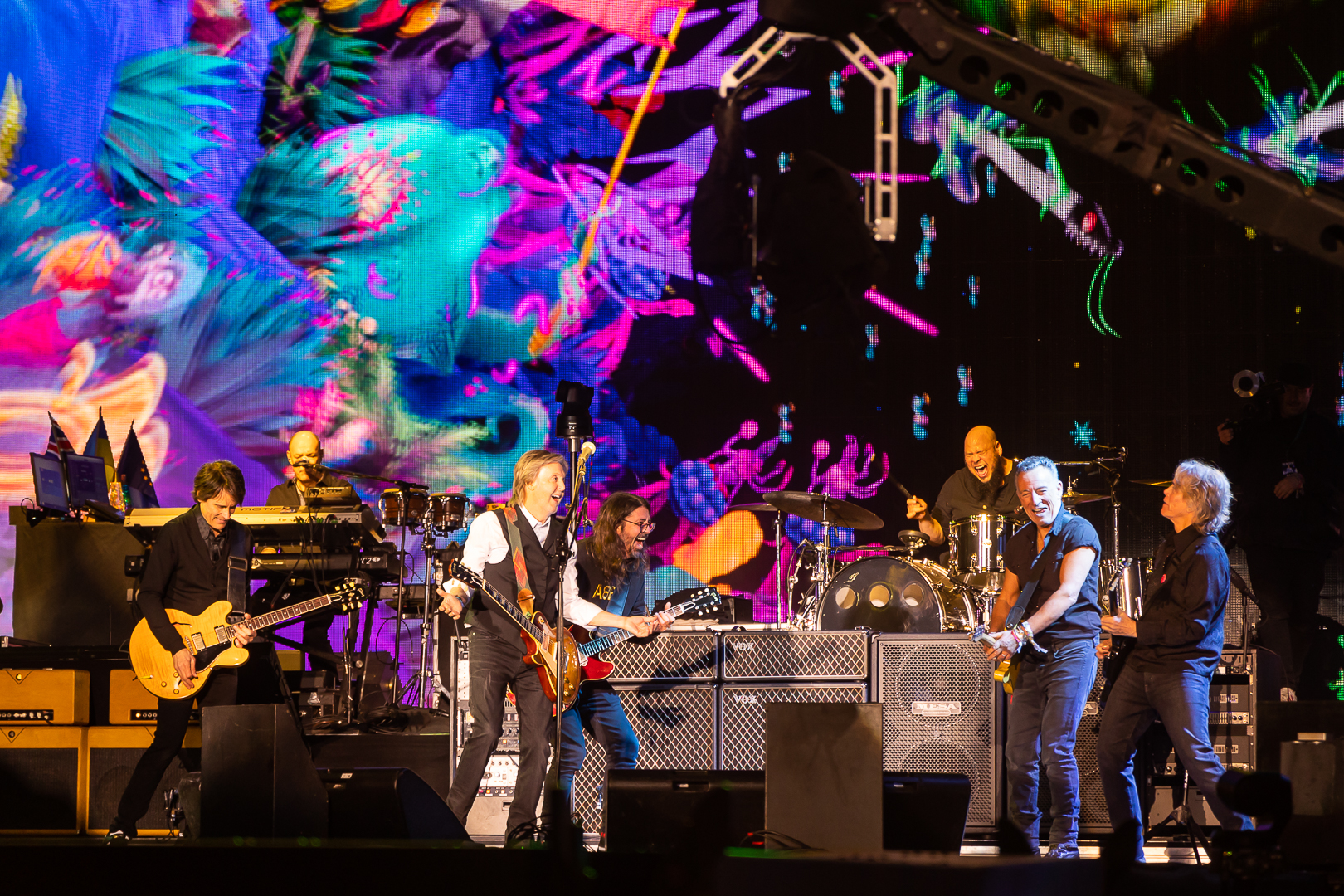 If we started to talk about music, we also continue this way. The Glastonbury Festival is definitely not just a performance by the main artists or headliners. Yes, they were particularly bright. Friday night with Billy Eilish, Sam Fender and Robert Plant & Alison Krauss, Saturday exclusively under Sir Paul McCartney's star, Sunday with Diana Ross and Kendrick Lamar, all on the Pyramid Stage.
The Glastonbury Festival, with its immeasurable offer, pushes everyone to solve the most unpleasant quiz - you have to choose not what to see, but what not to see. The size of the festival is too large to move quickly from one half-concert to another. The time spent is too long to do so. The ideal option would be for them to perform amicably after each other, but then this event would never end and then it would no longer be the Glastonbury Festival. This time too, as with my first Glastonbury, I was very happy for what I have seen and having a great pain for the unseen.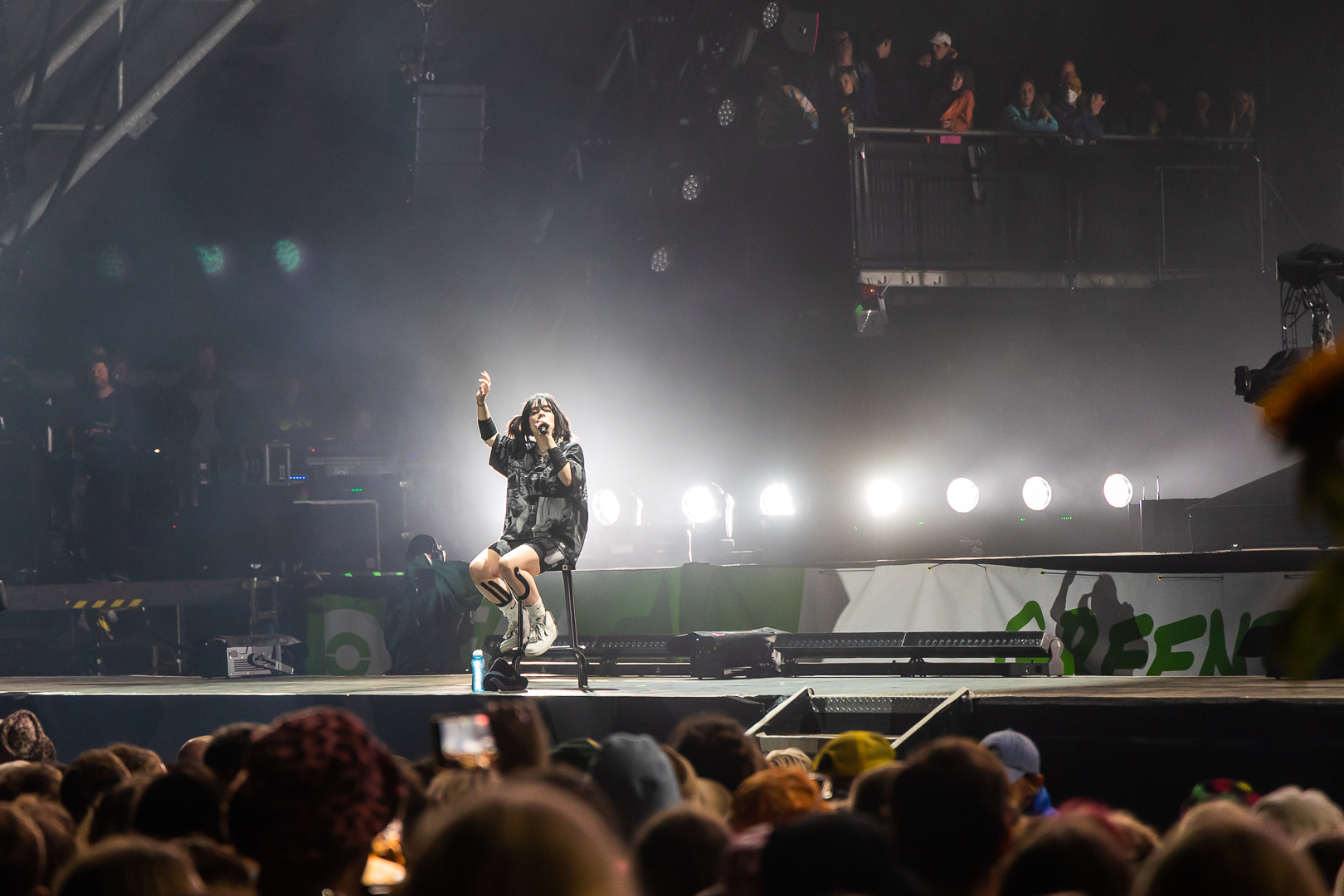 It is said that there is no need to argue about taste, because there is no good or bad taste, there is just mine and others. I've always listened to, photographed and accepted a wide variety of music, both opera and rap, blues and total black metal. So I went to see the final artist of the last day, Kendrik Lamar, with the idea of enjoying the final concert. I entered the large audience area and merged with the Englishmen, looked out from the middle of the crowd, close-up photos this time were missing.
5 years ago, the Glastonbury Festival was concluded by Ed Sheeran, who was well known to us, and it really was the closing concert of the festival. This time there was something between confusion and disappointment. Of course, I am aware that I am not an elusive rap fan, but this time I missed something too much. When it was clear that the sudden silence meant that the performance was over, there was a feeling that something was missing. When I walked back to the tent camp, I listened to the conversations of those around me and realized that not only I was left with such an unfulfilled aftertaste. I thought already then that the rap is not and will not be the main string of such events. As one of the performances of the day, yes, as a gathering of fans of their idols, yes, as the main artist of such the world's largest music festivals - no. But as I said, there is no need to argue about taste, there are just different tastes.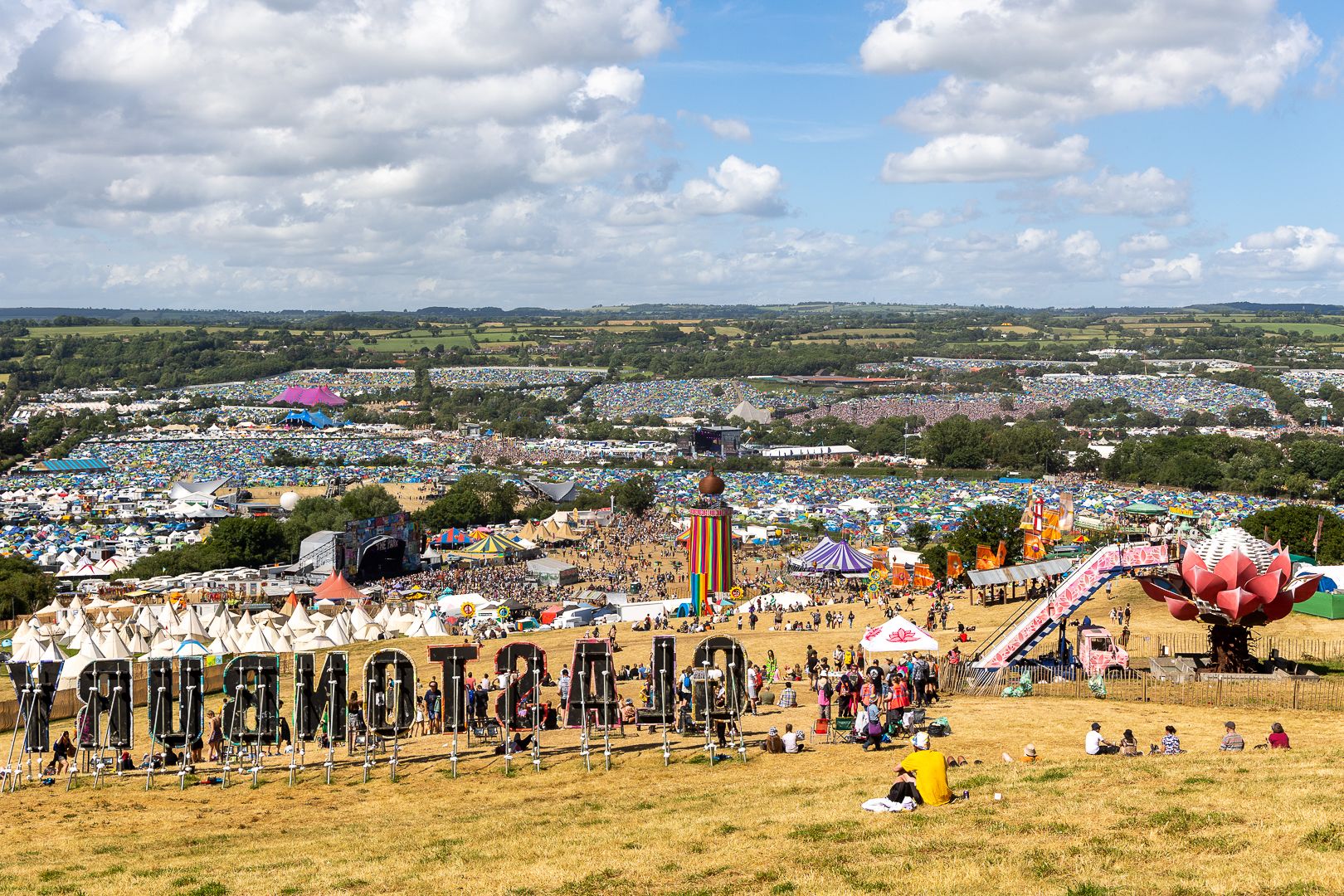 The Glastonbury Festival is not just music, it is also recreation, entertainment, new friends, new meetings. You can try to talk about everything that happens through 5 days, but it is better to show it in photos.