Events have an important role in society, businesses and culture. Events are what connects people, creates discussions, educate, explore ideas and innovations as well as entertain. Last couple of years have been challenging for people working in live communications and the COVID has definitely left a mark on the industry future.
Now it's even more important for the members of creative, service and technical industries to come together, and one of such opportunities is Amber Prize, a meeting place for agencies, suppliers, creative people, PR and marketing experts.
We had a chat with Mary Kirillova, the founder and organizer of Amber Prize, previously known as Baltic for Events Forum and Baltic-Nordic Event Awards, to talk about events, inspiration and Amber Prize, which is coming up on December 5-6 in Tallinn, Estonia.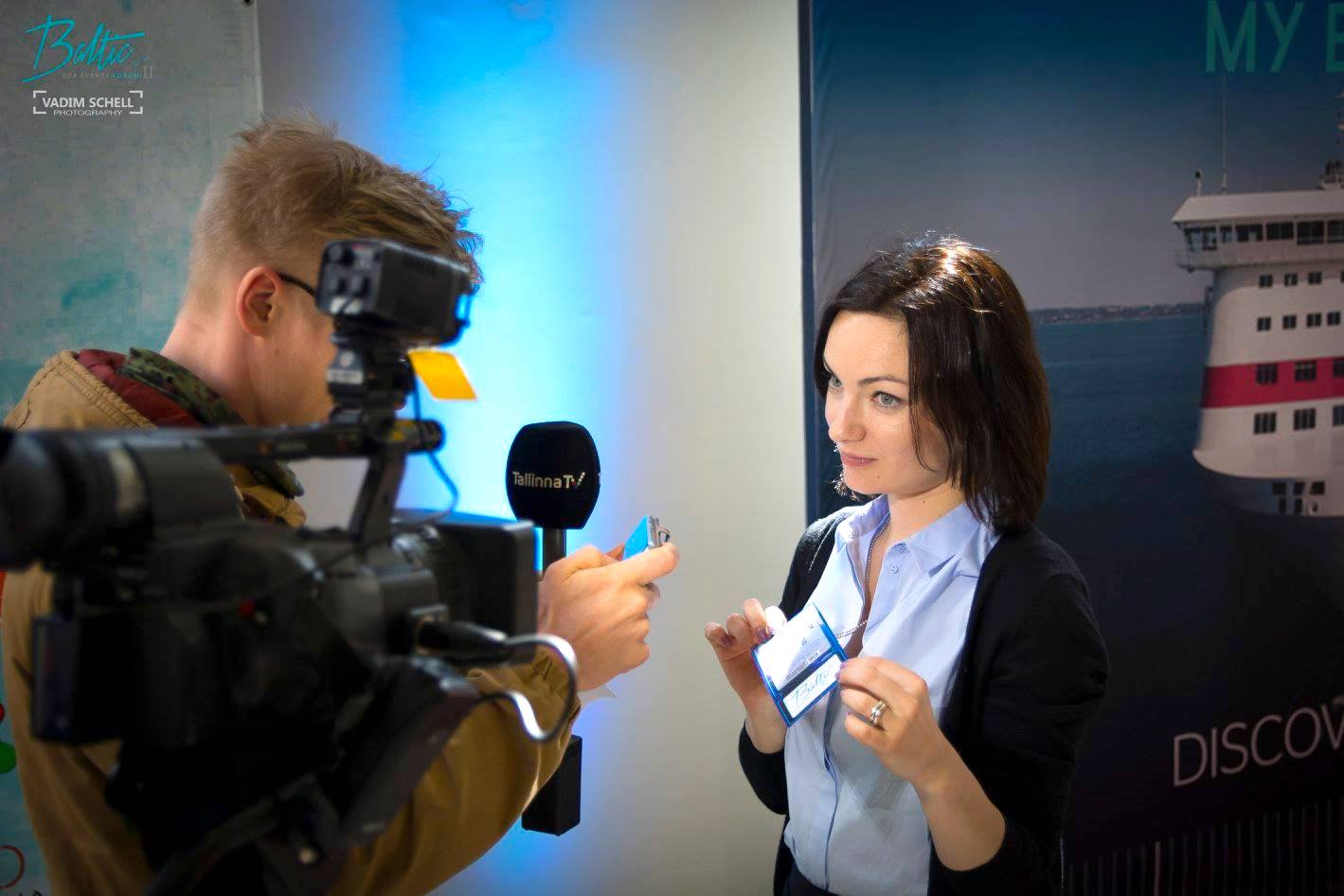 How did your journey in event industry start?
Mary: In 2015, I was the editor-in-chief of an event magazine. That's how I met Salvatore Sagone from the Bea World Festival. I came to Sicily to the Advisory board of the Bea Festival and realized how much I cherish this industry. The people involved and the energy present are mesmerizing. All this effort to create precious moments that are meant to only last for a moment – this really lured me in and has never seized to amaze me.
Tell a bit more about this appeal for you, what you get out of organizing events?
M: Events are a living organism. The same event cannot be made exactly the same 2 times. A single event involves many agencies, contractors, ideas and people. We never know how it will actually work out. This is an unpredictable business in which you have to be a superhero to foresee everything. I have always liked this in events. The magic of achievement for the future.
For sure, it's a challenging business. What are your observations, lessons you've learnt?
M: There are no such intellectual, communicative events that are connecting like-minded people anymore, that's why I'm organising Amber Prize - award, showcase & networking event. Our event is the biggest meeting for event professionals in the Baltic-Nordic region: event clients, event agencies, event suppliers and creative minds. And one thing I've understood while working with events - nothing is impossible.
From your experience - what is a key to a successful event?
M: Participants. We can have a great event and dissatisfied participants and we can have many organizational failures, but happy participants. Working with the participants and their mood is a guarantee of success for the event. Event organizers often are concentrated on event organization, client needs and timing, forgetting about their audience. At the same time 90% of event success are happy participants.
What are the most common mistakes why event doesn't live up to the expectations of organiser or client?
M: Misunderstanding. People often don't articulate their thoughts about expectations, hoping to be understood. But no one can read minds. Therefore, we must learn to talk to each other.
Looking at the industry now - what you find is its strengths and where is a place for improvement?
M: You can say: nothing ever changes, nothing new will ever come, we did everything already. Events were already ahead of the news when VOK DAMS transported a car on an airplane along with journalists or when events turned out to be the most important element of local history when Royal Estonia created its famous «Multibox» and highlighted the local cultural heritage through the national patterns of each area, or when the Swedish SAS staged a huge live concert on board an aircraft proving that there are no distances for art. We saw how online projects began to communicate with the participants better than the SIRI on our iPhones, we saw HUMO-platforms like Samsung Germany did at «Gamevasion» or 3K.lv at the «5G Territory forum»....What else can arise?
You can keep saying there is nothing new on the market, but the biggest difference is that you don't know the market anymore. Local markets have gone its own way and you cannot imagine how new you are for other markets.
What's trending now?
M: Metaverse and James Bond parties.
Your observations - event life after Covid, though it's still present - what are the differences and changes that have happened?
M: I'm quite negative here. I don't think we have learned a lot in these 2 years. I think we lost them. Big agencies are now even bigger, but overwhelmed and super busy. Small/new agencies make small old style events. There is no something in the middle. No something between Metaverse and James Bond. When will it appear? … Discussion will show and we will touch this topic at the upcoming event.
It's been heard that the demand for live culture events (concerts, cinema, theatre, performances) has dropped. Could you share your view on main reasons for that and how it's possible to attract people back to eventful life?
M: Its hard to tell why some events are successful and some are not. Some events do get a lot of participants and there is a demand, but some struggle to reach and gather the audience. On December 5-6 we will discuss it together with the top event agencies of the region and see the tendencies, share experience.
You are bringing together event industry members, starting from event planners, marketing specialists and pr agencies to suppliers and venues. What is your goal for this year's event?
M: Showcase the best events, talk about new content/tech/data, let people find new business partners and be involved in the international events and sell Baltic states as the destination for international events.
Give some tips on how to enjoy Amber Prize fully!
M: Apply and showcase your best events (Entries are closed. See shortlisted projects here). People may think they didn't do something special, but what is standard in the local market can be something new for another country.
Come and get new ideas, find new contacts, do not be scared and sceptic. The biggest project that was signed during our event was more than 5 million euro event. People come to make business, find inspiration and have some fun.
Meet Mary and other industry professionals in Tallinn, Estonia on December 5-6! Find out more about Amber Prize here or visit event's website.
Here's a throwback to last event industry meeting held before the pandemic - Baltic For Events Forum 2019.