Latvian band Sub Scriptum has released a mini-album "Mīlestības", which includes four songs, which were created together with music producers Jānis Aišpurs and Kaspars Ansons. Along with the album, the band has published a video for the single "Kam Tādam".
The band's musicians admit that "Mīlestības" is their truest album, because it tells about wonderfully beautiful and hellishly painful loves. Throughout the album, the band dives into their deepest and quietest waters to speak out loud.
As the band's soloist Kristers Rudzītis says: "Sometimes it's healthy to get to the rocks to talk to your icebergs."
Simultaneously with the release of the mini-album, the video for the single "Kam Tādam", created by Aleksandrs Ezeriņš and Elvis Lācis, was published. The video was filmed in the RTU Ķīpsala swimming pool and features synchronized dancer Jelizaveta Kalmikova - the Baltic champion in the junior group with 4 years of artistic swimming experience. In the music video Jelizaveta skillfully intertwines music with dance art underwater.
The focus of the music video is on the symbolism of water which is deliberate, since long ago it is impossible to live without water at any level, it attracts, cleans and drowns. In the mini-album we have left textual word games that interact with water symbolism. The single "Kam tādam" tells about a phenomenon that has no center and no form, but takes the form in which it is. What is this phenomenon? Someone discovers it earlier, someone later, someone digging too deep... can drown and that's where the discoveries end.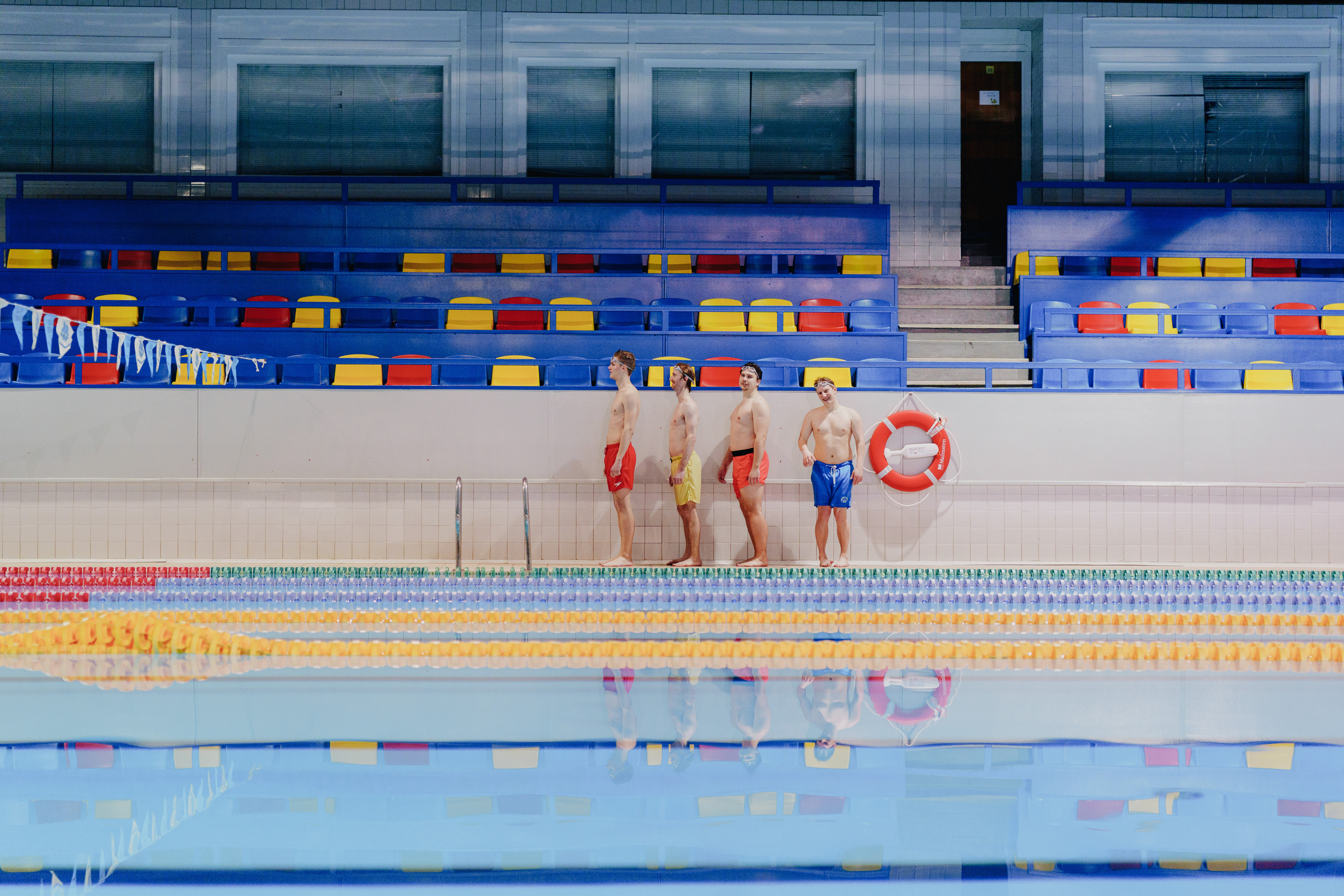 Presentation concerts of the new album:
April 4 Audēju street Caffeine LV (Riga);
April 7 Tallinas kvartāla Angārs (Riga);
April 8 Fontain Palace (Liepaja);
April 15 Club "Tinte" (Valmiera).
The group Sub Scriptum was founded in 2017 and released the album "21. gs. mode" (2020). It's latest singles "Siltumnīcā" and "Troksnis" have conquered the charts on various radio stations. The group consists of soloist Kristers Rudzītis (guitar, lead vocal), Alvis Kozuls (guitar), Armands Runcis (drums) and Maikls Drobins (bass).