Contemporary dance company "Nuepiko" from Lithuania will visit Riga with a performance "Nowhere but not here" at the Gertrudes Street Theatre on April 1. Tickets here.
The idea and topic of the performance is described as follows:
"We live in strange times. In the modern unknown of the modern man. By skillfully juggling roles, positions, opinions, wandering between memories, and visions of the future, drowning in a material and image-driven world, we experience our limits more and more painfully and become increasingly confused when approaching others. Once we find ourselves in the inevitable confrontation with ourselves and the environmental chaos, "midway upon the journey of our life", we begin to look for the meaning of our existence."
Inspired by nowadays existential anxiety, and Irish-born British figurative painter Francis Bacon, known for his raw, unsettling imagery, Nuepiko team decided to travel their inner hells in the performance "Nowhere but not here". In the performance, the creators reconsider human nature and try to get out of the modern Plato's Cave in order to see beyond the horizon and to seek for the unknown. The creators' artistic gaze is set on a man, stuck in a kind of limbo state, between the past and the future, trying to find answers to fundamental and unfading existential questions: who am I and where am I going?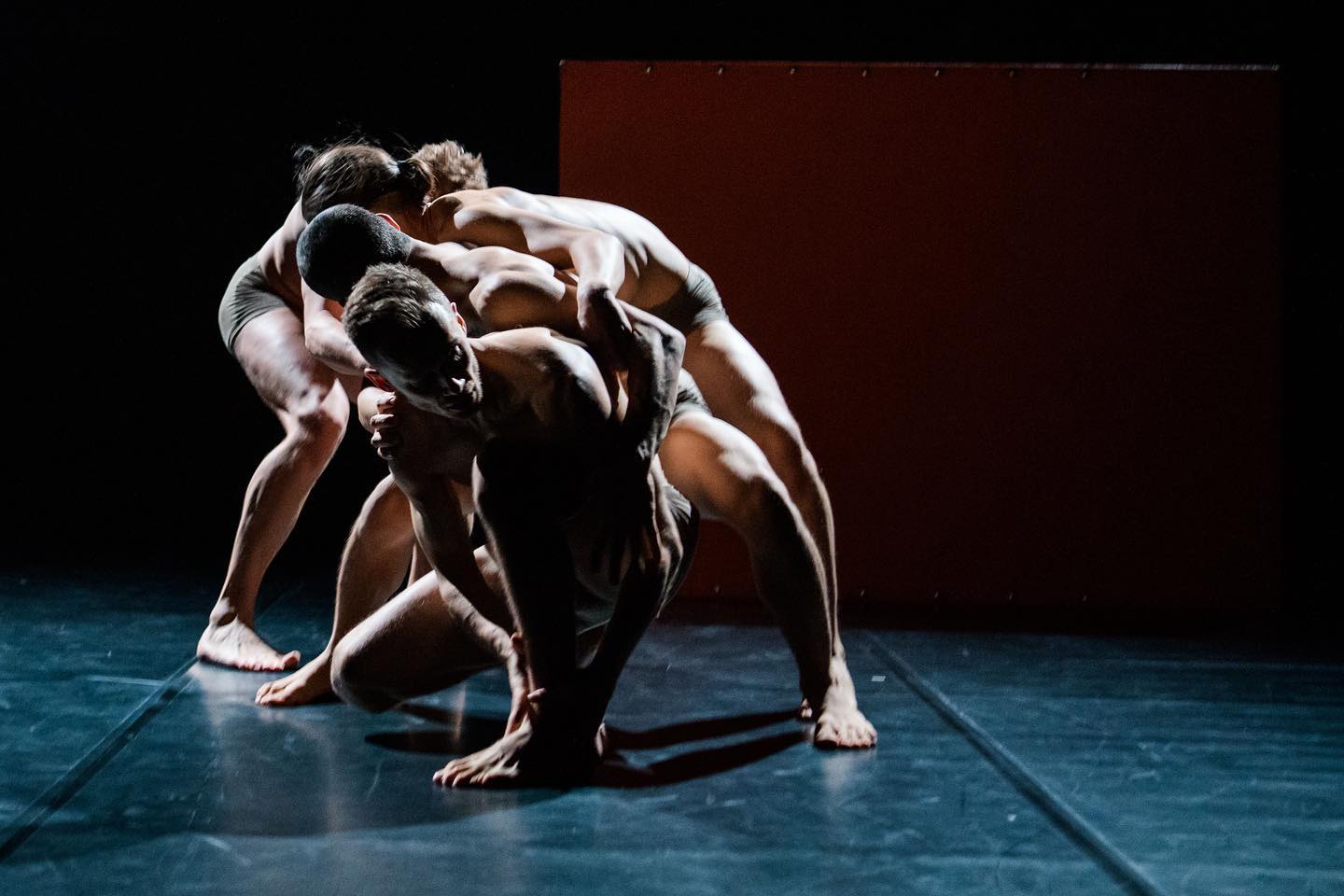 Marius Pinigis, co-founder of "Nuepiko" dance company and winner of the "Golden Cross of the Stage", says that the idea for the performance was born in the face of the pandemic, with the world experiencing an unusual stagnation and everyone spending more and more time at home. The creators wanted to rethink their daily social roles, turn to one's invisible side that is usually hidden from the world, explore our relationship with others and the inner identity that unfolds within.
Adrian Carlo Bibiano agrees:
"The performance liberates thoughts we didn't even think we had and encourages us to look beneath the surface."
See a glimpse of the performance: