Tallinn Music Week 2024 welcomes artists from every genre across the globe to apply for a chance to play at one of the most acclaimed international music discovery festivals in Europe. Apply here!
Tallinn Music Week offers different kinds of advantages to artists participating in the festival. For example, TMW 2024 PRO passes, exposure to around 1,000 music industry professionals, media representatives, an audience of 15,000 people, technical equipment and more!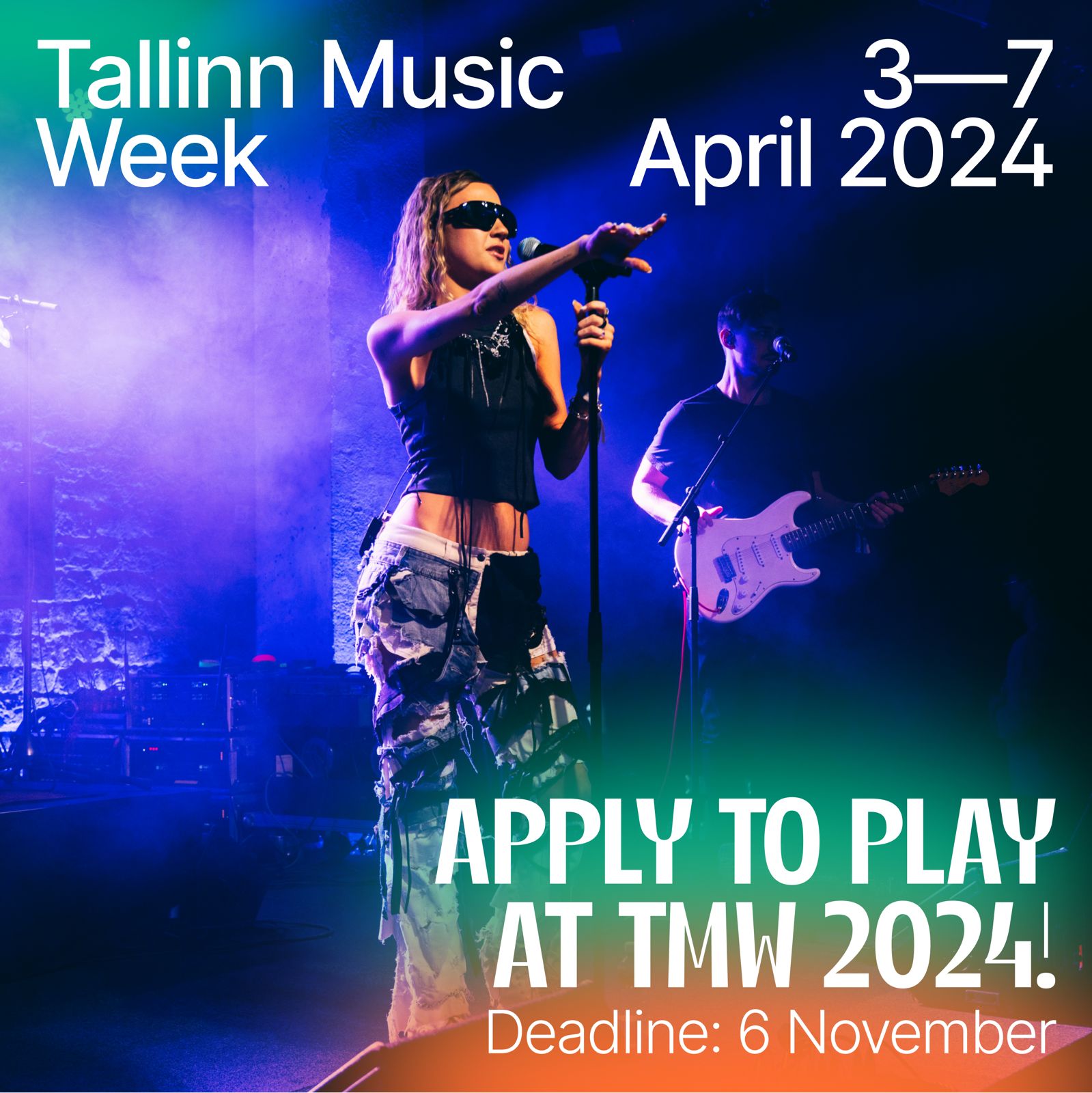 TMW 2024 main dates:
Music festival: Thu, 4 April – Sat, 6 April
Conference: Fri, 5 April – Sat, 6 April
City festival: Wed, 3 April – Sun, 7 April
Applicants will be contacted in January 2024 via a representative's e-mail submitted in the application form. An e-mail notification will also be sent to the artists that will not get selected. Artists chosen to perform will be announced in stages from February to March 2024.
Tallinn Music Week (TMW) stands as one of the most esteemed music and city culture festivals, a pivotal networking event for professionals in the music and creative industries across the Nordic-Baltic region. See more information about Tallinn Music Week 2024 here!