On September 16th, in the middle of the first month of autumn, there will be a special event called 'Sansusī' in Latvia at the Valmiera wastewater treatment plant area. This event happens three times a year and will feature chamber music, a musician competition semifinal, a circus from Finland, and a 20-minute disco. Tickets here.
At the beginning of the evening, the opera singer and founder of the "Sansusī" festival, Armands Siliņš-Bergmanis, along with percussionist Reinis Tomiņš, will perform a chamber music program featuring Andris Dzenīš's cycle "Songs of Measurement" (2022) and Alice Rancāne's newly composed piece "In the Field" (premiere). In the middle of the evening, there will be an intense semifinal of the Sansusī musician competition called "musician brawl", featuring organist Oskars Kalniņš and saxophonist Rūdolfs P. Rubenis.
The evening will conclude with physical balance exploration and performance by the contemporary circus troupe "Lumo company" from Finland in their show "Fineline," in which Latvian pianist Ēvalds Lazarevičs will also participate. The highlight of the evening will be a 20-minute disco to release energy.
The area will open for visitors at 4:00 PM, and the first performance will begin at 5:00 PM. Visitors will have the opportunity to purchase drinks at the bar and, in line with Sansusī traditions, enjoy vegetarian and vegan meals on-site.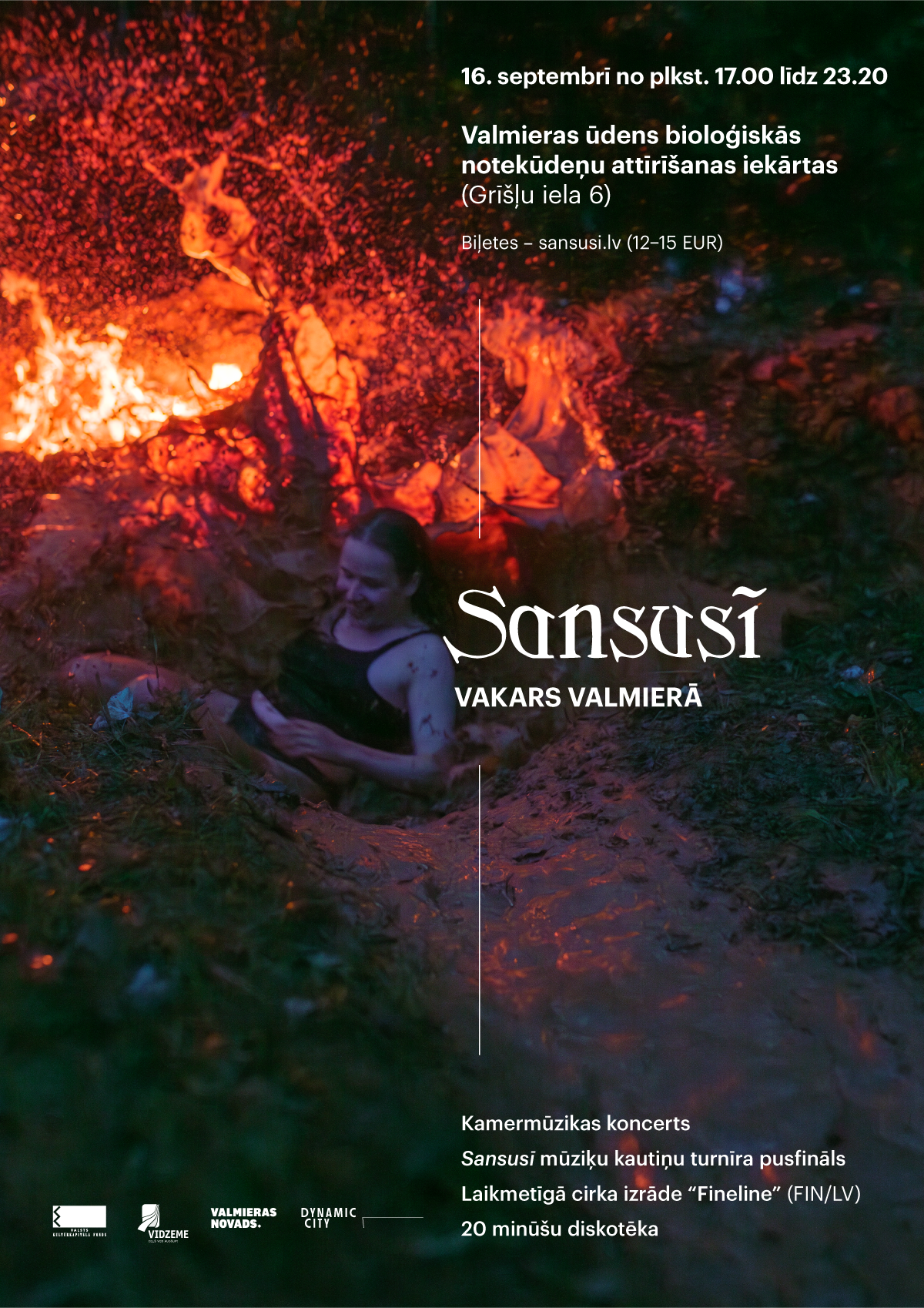 The Sansusī evenings began in Riga in 2014 when the organizers wanted to show a wider audience what happens in Aknīste during the festival on the second weekend of August. Since then, these evenings have been held in Riga and Cēsis several times, and now the association aims to create a tradition where they also happen in Valmiera every year.