Dons has released the song "Tavs pieskāriens" (eng. "Your touch"), announced his upcoming album and an open-air concert at Sigulda Castle Ruins on July 1st, 2022. Tickets here.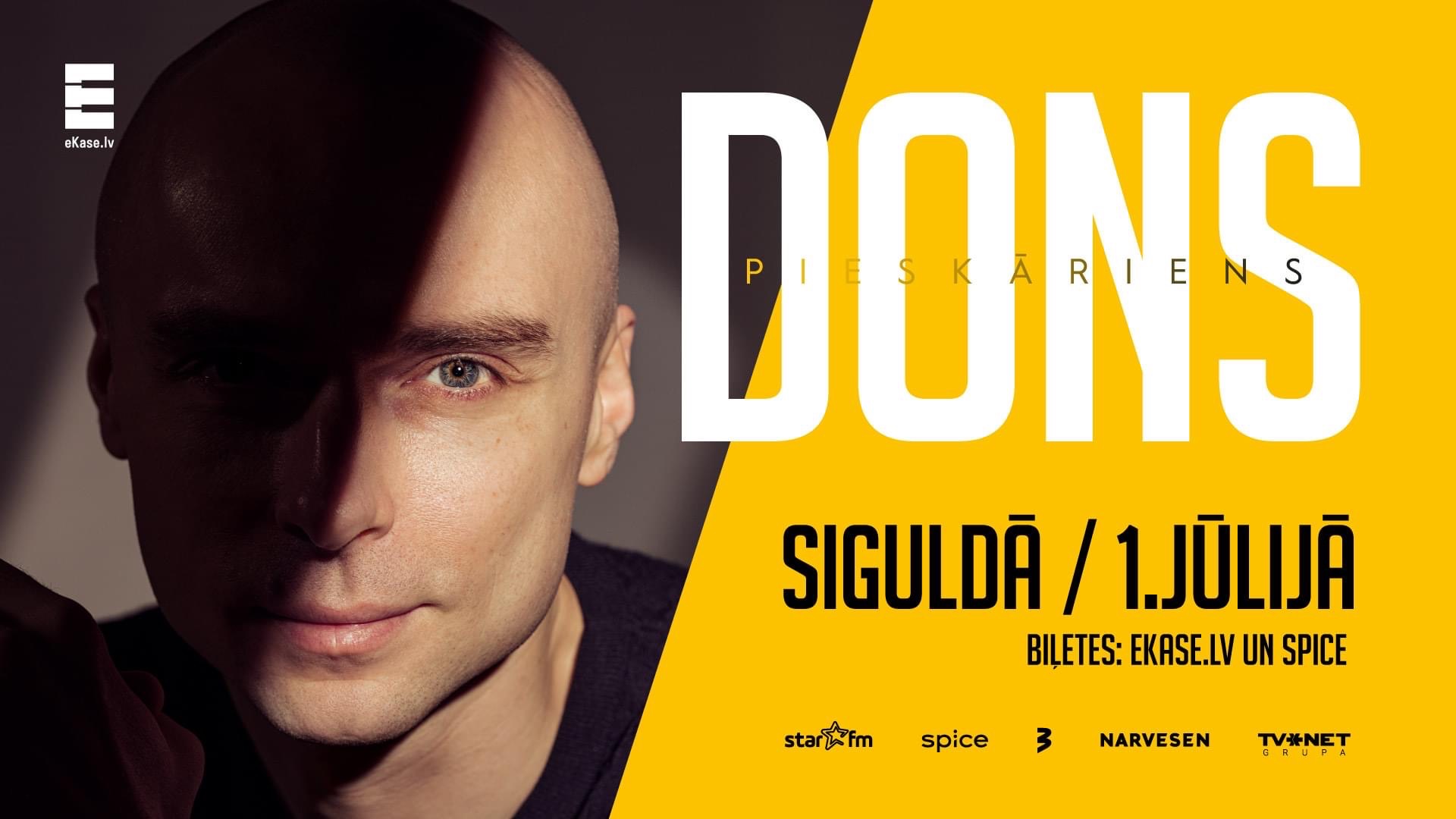 "I've been waiting for this opportunity to meet my listeners for a long time and I can share some more news - in Sigulda, we will hear not only the already known songs but also music from my new album, which will be released this summer."
Talking about his upcoming album, Dons shares:
"It was a real pleasure to return to Berlin and work with producer Kim W again, and I'm also excited about my first collaboration with lyricist Marts Pujāts"
The song's video was made in collaboration with the "film naked" studio and was directed by Papa Chi & Kaspars Roga and produced by Ināra Šumeiko.
"The song is sensual and lyrically beautiful in itself, so we took a rather ascetic approach, referencing one of the world's most beautiful cinematic stories - Wim Wenders' "The Sky Over Berlin" - and transposing it to today's Riga at night. The girls who watched the clip all said "I've cried on the tram too". So it's right, so it's true", says Papa Chi, one of the video's directors.
Dons is one of the most experienced and popular artists in Latvia. Dons has released eight solo albums and has won several musical awards - four times in the Latvian Radio poll "Muzikālā Banka" nomination "Song of the Year" and six times in the Latvian Music Recording Award nomination "Radio Hit". Dons has also received two Latvian Music Recording Award awards for Best Pop Album and one for Best Rock Album. In 2021, Dons started cooperation with the music label "Universal Music Group".